When and Where to Listen
(all times are Eastern US)
Monday at 6 PM
taintradio
Online
Listen
Tuesday at 8 PM
WNHH-LP 103.5 FM
New Haven, CT
Listen online at The New Haven Independent
Friday at 1 PM
taintradio
Online
Listen
Friday at 12:00 noon (18:00 Copenhagen) RadioFolk.dk
Listen online at www.radiofolk.dk
Saturday at 8:00 AM (2:00 PM local time, 1 PM GMT)
RCFM
Mérida, Spain
Listen online at rcfm.es
Saturday at 3 PM taintradio
Online
Listen
Sunday at 7 AM
taintradio
Online
Listen
Monday at 3:00 AM
WESU 88.1 FM in Middletown, CT
Listen online at wesufm.org
Tuesday at 6:00 PM (local time, France)
Radio Pacoul
Listen online
---
Also listen to Cliff's (non-RootsWorld) live broadcast.
Thursdays at 7:00 AM
on WPKN FM Bridgeport, CT on 89.5 FM
Find out more
---
Join us on Facebook (of course!)
Get on our e-mail list of news and reviews of global music
Support RootsWorld!
(We depend on voluntary contributions from readers and listeners!)
---
What's Coming Up?
Plan ahead

The week of June 19, 2017
On the 239th edition of RootsWorld Radio, we'll hear from an Azmari band from Ethiopia, get some gritty rhythms from Malawi, Breton tunes with a middle eastern tinge and a bit of jazz. There will be voices, accordions and strings from Denmark, Spain and France, and some new sounds from Cyprus. Artists will include Trio Tekke with Dave deRose, Basco, Ti Jaz, Kazut de Tyr, Carmen Paris & Nabyla Maan, Fendika, Kukaya and The Tonga Boys.

The week of June 19th, 2017
On the 240th edition of RootsWorld Radio, we'll hear voices and instruments from the Arctic north of Finland, some Brazilian rock, music for cranes and flutes from Sweden, some very rootsy 'rap' from Ghana, middle eastern adventures from Belgium and Brittany, and further adventures in Italy, Sweden and Portugal. And we'll finish off with a visit to a most interesting barber shop. Artists this week include Tapani Rinne & Wimme Sari, Jonas Simonsson, King Ayisoba, Hedningarna, The Osama Abdulrasol Quintet, Kazut De Tyr, Mimmo Epifani, Lena Willemark, Carmen Souza & Theo Pascal, and Cory Seznec.

The week of June 12, 2017
On the 238th edition of RootsWorld Radio, we start with concertina music from Ireland, in both traditional a new settings. We continue into Arabic and Turkish art music and conclude with some live recordings from Zaire 74, the music festival that was supposed to precede the histori Ali/Forman "Rumble in the Jungle" in Kinsasha, Zaire. Artists on this week's program include Jack Talty, Ensemble Éiru, Görkem Saoulis, Sabîl, Tabu Ley Rochereau and Abeti.

Hear some past programs in the archive.

If you know of a radio station in your area that should be broadcasting RootsWorld Radio, please pass the info on to them? Nothing is more effective that an enthusiastic listener's recommendation!
---
What's New in RootsWorld?
Read More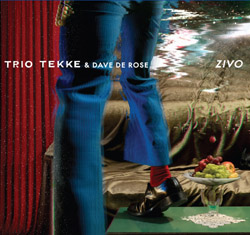 Trio Tekke with Dave deRose
Zivo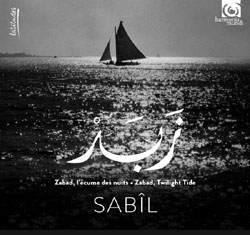 Sabil
Zabad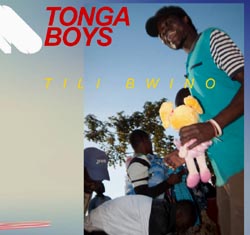 Kukaya and The Tonga Boys
Music from Malawi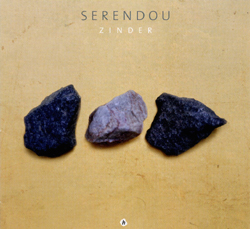 Serendou
Zinder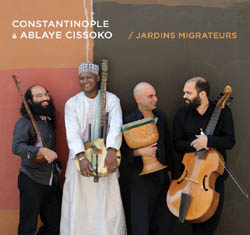 Constantinople & Ablaye Cissoko
Jardins Migrateurs
Support RootsWorld Radio
Your small, monthly contribution is the only thing that keeps us on the radio around the world. Please consider a monthly subscription of $3.00, $6.00 or $10.00, or join Music of the Month for 20.00 and get great music in the mail, every month.
Or make a one time contribution in any amount you choose, from 5.00 to 500.00
---