When and Where to Listen
(all times are Eastern US)
Wednesday at 1:30 AM
WESU 88.1 FM in Middletown, CT
Listen online at wesufm.org
Thursday at 2 PM
WNHH-LP 103.5 FM
Listen online at The New Haven Independent
Friday at 12:00 noon (18:00 Copenhagen) RadioFolk.dk
Listen online at www.radiofolk.dk
Saturday at 8:00 AM (2:00 PM local time, 1 PM GMT)
RCFM
Mérida, Spain
Listen online at rcfm.es
Tuesday at 6:00 PM (local time, France)
Radio Pacoul
Listen online
---
Also listen to Cliff's (non-RootsWorld) live broadcast.
Thursdays at 7:00 AM
on WPKN FM Bridgeport, CT on 89.5 FM
Find out more
---
Join us on Facebook (of course!)
Get on our e-mail list of news and reviews of global music
Support RootsWorld!
(We depend on voluntary contributions from readers and listeners!)
---
What's Coming Up?
Plan ahead

The week of October 23rd, 2016
RootsWorld Radio #214 will feature another set recorded in Denmark last summer at the Tønder Festival, with a trio of fiddlers from Norway, Sweden and Denmark who call themselves Fru Skagerrak. We'll start the program with some remarkable string music from the late 1920s by Washington Phillips. He sang gospel music and accompanied himself on a hand made, one of a kind instrument he called the manzarene. We'll listen to two pieces from a new book and CD set called "Washington Phillips and his Manzarene Dreams." We'll also hear the Malagasy ensemble Tanga, compositions by Dutch clarinetist Steven Kamperman and French vielle a roux player Valentin Clastrier from their "Fabuloseries," and modern-primitive music by a group of musicians from Denmark and Faroe Islands called Yggdrasil.

The week of October 16th, 2016
Quite a long way back, I'd do an annual "Free Reed" festival with RootsWorld and some radio stations around the world, to celebrate the wide diversity and musicality of what was then a much-maligned instrument. Of course, these days, it's as common as can be, and much more 'respectable.' But every once in a while, I still think it's good to have a solid fix of squeeze music. RootsWorld Radio #213 is a long-overdue free reed edition of the program, with music of the accordion and its cousins. We'll range from Bach and Sousa to an old Yiddish bulgar, from new compositions that teeter on the edge of normalcy to reinventions of the tradition that bring us back again. We'll hear new music and old, from Guy Klucevsek (with Todd Reynolds) (US), Markku Lepistö Trio (Finland), Lea Nicholson (England), Roberto Tombesi and Calicanto (Italy), Maggid Quartet (Belgium), TREF (Belgium), Maria Kalaniemi (Finland) and ELDA-Trio (UK).

If you missed it:
RootsWorld Radio #212 included a special concert performance recorded at the Tønder Festival in Denmark. Basco calls their music "Pan-Atlantic Mighty Folk," and its mix of traditions, and the original songs that spring from them, make the band one of Denmark's musical treasures. They have invited Danish/Norwegian singer Jullie Hjetland to join them for the set. You can hear the performance online, here
---
Hear some past programs in the archive.
If you know of a radio station in your area that should be broadcasting RootsWorld Radio, please pass the info on to them? Nothing is more effective that an enthusiastic listener's recommendation!
---
What's New in RootsWorld?
Read More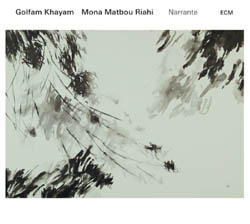 Naqsh Duo
Narrante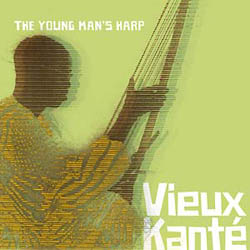 Vieux Kante
The Young Man's Harp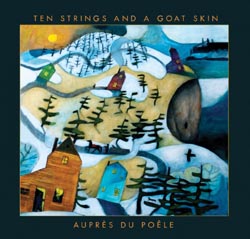 Ten Strings and a Goat Skin
Auprès du Poêle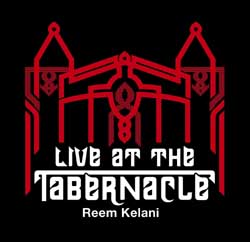 Reem Kelani
Live at The Tabernacle

Mahsa Vahdat
The sun will rise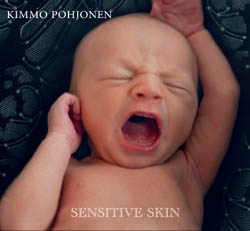 Kimmo Pohjonen
Sensitive Skin
Support RootsWorld Radio
Your small, monthly contribution is the only thing that keeps us on the radio around the world. Please consider a monthly subscription of $3.00, $6.00 or $10.00, or join Music of the Month for 20.00 and get great music in the mail, every month.
Or make a one time contribution in any amount you choose, from 5.00 to 500.00
---