When and Where to Listen
(all times are Eastern US)
Monday at 6 PM
taintradio
Online
Listen
Tuesday at 8 PM
WNHH-LP 103.5 FM
New Haven, CT
Listen online at The New Haven Independent
Friday at 1 PM
taintradio
Online
Listen
Friday at 12:00 noon (18:00 Copenhagen) RadioFolk.dk
Listen online at www.radiofolk.dk
Saturday at 8:00 AM (2:00 PM local time, 1 PM GMT)
RCFM
Mérida, Spain
Listen online at rcfm.es
Saturday at 3 PM taintradio
Online
Listen
Sunday at 7 AM
taintradio
Online
Listen
Monday at 3:00 AM
WESU 88.1 FM in Middletown, CT
Listen online at wesufm.org
Tuesday at 6:00 PM (local time, France)
Radio Pacoul
Listen online
---
Also listen to Cliff's (non-RootsWorld) live broadcast.
Thursdays at 7:00 AM
on WPKN FM Bridgeport, CT on 89.5 FM
Find out more
---
Join us on Facebook (of course!)
Get on our e-mail list of news and reviews of global music
Support RootsWorld!
(We depend on voluntary contributions from readers and listeners!)
---
What's Coming Up?
Plan ahead

The 263rd edition of RootsWorld Radio presents some Arabic jazz, a Welsh-Senegalese harp duet, a Chinese-Arabic string duet, American roots, Malian blues, a Basque accordionist's explorations in Catalan Spain, some Italian brass bands, and guitar music from Zimbabwe. Artists include The Bhundu Boys, El Hage & Hbeisch, Finch & Keita, Rafea & Hong, Ry Cooder, Samba Toure and Massimo Donno.

On the 262nd edition of RootsWorld Radio, we'll hear from our May Music of the Month selection, the Sami mother and daughter duo Solju . We'll also hear some classic recordings from Hugh Masakela from a new 3 CD set of music from 1966 to 1976. Other artists on the program will include Kardemimmit and Tunto (both from Finland), Mahsa Vahdat & Coskun Karademir (Iran/Turkey), and Ali Fuat Aydin & Cenk Guray (Turkey).

Hear some past programs in the archive.

If you know of a radio station in your area that should be broadcasting RootsWorld Radio, please pass the info on to them? Nothing is more effective that an enthusiastic listener's recommendation!
---
What's New in RootsWorld?
Read More

Didier Laloy
Belem & The Mekanics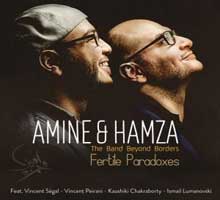 Amine & Hamza
Fertile Paradoxes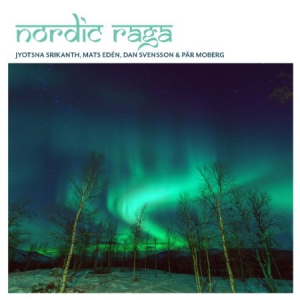 Nordic Raga
Nordic Raga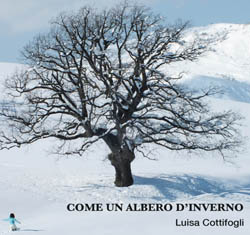 Luisa Cottifogli
Come Un Albero D'Inverno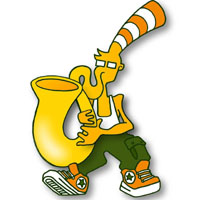 Ronan Le Gouriérec
Little Big Noz
Support RootsWorld Radio
Your small, monthly contribution is the only thing that keeps us on the radio around the world. Please consider a monthly subscription of $3.00, $6.00 or $10.00, or join Music of the Month for 20.00 and get great music in the mail, every month.
Or make a one time contribution in any amount you choose, from 5.00 to 500.00
---