When and Where to Listen
(all times are Eastern US)
Monday at 6 PM
taintradio
Online
Listen
Tuesday at 8 PM
WNHH-LP 103.5 FM
New Haven, CT
Listen online at The New Haven Independent
Friday at 1 PM
taintradio
Online
Listen
Friday at 12:00 noon (18:00 Copenhagen) RadioFolk.dk
Listen online at www.radiofolk.dk
Saturday at 8:00 AM (2:00 PM local time, 1 PM GMT)
RCFM
Mérida, Spain
Listen online at rcfm.es
Saturday at 3 PM taintradio
Online
Listen
Sunday at 7 AM
taintradio
Online
Listen
Monday at 3:00 AM
WESU 88.1 FM in Middletown, CT
Listen online at wesufm.org
Tuesday at 6:00 PM (local time, France)
Radio Pacoul
Listen online
---
Also listen to Cliff's (non-RootsWorld) live broadcast.
Thursdays at 7:00 AM
on WPKN FM Bridgeport, CT on 89.5 FM
Find out more
---
Join us on Facebook (of course!)
Get on our e-mail list of news and reviews of global music
Support RootsWorld!
(We depend on voluntary contributions from readers and listeners!)
---
What's Coming Up?
Plan ahead

On RootsWorld Radio #259, we'll hear voices from North America, Latvia, Mali, France and Brazil and instrumentalists from Malta, Russia and Turkey. The show will include new works and classics, alike. Artists include Emicida, Etnika, Ilgi, Moira Smiley, Malicorne, Gabriel Yacoub, Samurai Accordion, Darshan, Djeneba & Fousco, Levent Yildirim, and Lunar Cape.

On the RootsWold Radio #258, we'll hear music new and old made by artists from the US, Portugal, Italy, Quebec, Cyprus, Gascony and Auvernge in France, and Turkey via Belgium. Artists include Monsieur Doumani, 3MA (Ballake Sissoko/Driss El Maloumi/Rajery), Aronde, The Pinhan Trio, Deltas, Moira Smiley, Les Poules a Colin, Marco Poeta & Roberto Licci, and Spanglish Fly.

Hear some past programs in the archive.

If you know of a radio station in your area that should be broadcasting RootsWorld Radio, please pass the info on to them? Nothing is more effective that an enthusiastic listener's recommendation!
---
What's New in RootsWorld?
Read More

Didier Laloy
Belem & The Mekanics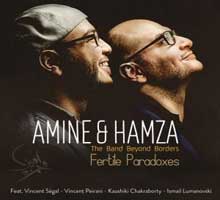 Amine & Hamza
Fertile Paradoxes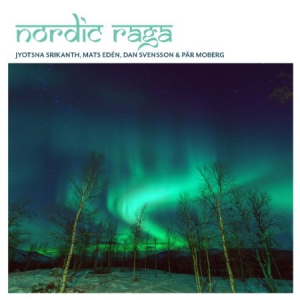 Nordic Raga
Nordic Raga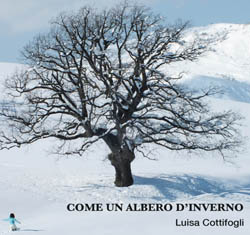 Luisa Cottifogli
Come Un Albero D'Inverno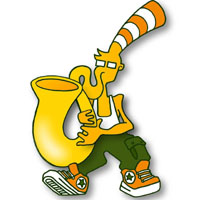 Ronan Le Gouriérec
Little Big Noz
Support RootsWorld Radio
Your small, monthly contribution is the only thing that keeps us on the radio around the world. Please consider a monthly subscription of $3.00, $6.00 or $10.00, or join Music of the Month for 20.00 and get great music in the mail, every month.
Or make a one time contribution in any amount you choose, from 5.00 to 500.00
---