When and Where to Listen
(all times are Eastern US)
Monday at 6 PM
taintradio
Online
Listen
Tuesday at 8 PM
WNHH-LP 103.5 FM
New Haven, CT
Listen online at The New Haven Independent
Friday at 1 PM
taintradio
Online
Listen
Friday at 12:00 noon (18:00 Copenhagen) RadioFolk.dk
Listen online at www.radiofolk.dk
Saturday at 8:00 AM (2:00 PM local time, 1 PM GMT)
RCFM
Mérida, Spain
Listen online at rcfm.es
Saturday at 3 PM taintradio
Online
Listen
Sunday at 7 AM
taintradio
Online
Listen
Monday at 3:00 AM
WESU 88.1 FM in Middletown, CT
Listen online at wesufm.org
Tuesday at 6:00 PM (local time, France)
Radio Pacoul
Listen online
---
Also listen to Cliff's (non-RootsWorld) live broadcast.
Thursdays at 7:00 AM
on WPKN FM Bridgeport, CT on 89.5 FM
Find out more
---
Join us on Facebook (of course!)
Get on our e-mail list of news and reviews of global music
Support RootsWorld!
(We depend on voluntary contributions from readers and listeners!)
---
What's Coming Up?
Plan ahead

The 246th edition of RootsWorld radio starts with some more music by Görkem Saoulis, a Turkish kanun player and singer now living in Greece. We will follow that with some new Alpine vocal music, some unusual Iranian music that has it's roots in African slavery, a bit of jazz and rock from Finland, North America, Hungary and Portugal, a collaboration between Danish and Chinese musicians, and music new and old from Venezuela. Artists on the show will include Louisa Cottifogli, Saeid Shanbehzadeh, Hyvaluoma Group, Omiri, Frank London's Glass House Orchestra, Phonix with Sangka, Eliana Cuevas and finish off with Betsayda Machado y Parranda el Clavo, our Music of the Month selection for October.

Hear some past programs in the archive.

If you know of a radio station in your area that should be broadcasting RootsWorld Radio, please pass the info on to them? Nothing is more effective that an enthusiastic listener's recommendation!
---
What's New in RootsWorld?
Read More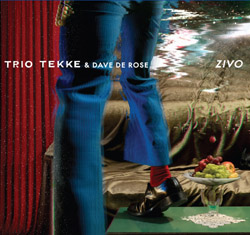 Trio Tekke with Dave deRose
Zivo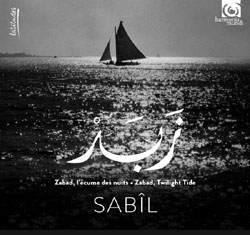 Sabil
Zabad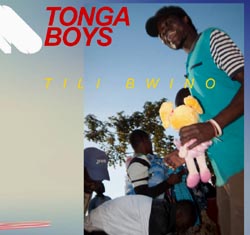 Kukaya and The Tonga Boys
Music from Malawi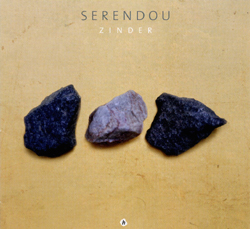 Serendou
Zinder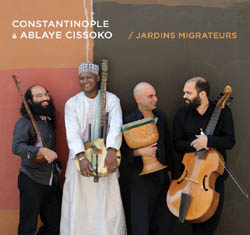 Constantinople & Ablaye Cissoko
Jardins Migrateurs
Support RootsWorld Radio
Your small, monthly contribution is the only thing that keeps us on the radio around the world. Please consider a monthly subscription of $3.00, $6.00 or $10.00, or join Music of the Month for 20.00 and get great music in the mail, every month.
Or make a one time contribution in any amount you choose, from 5.00 to 500.00
---