When and Where to Listen
(all times are Eastern US)
Wednesday, 1:30 AM
WESU 88.1 FM in Middletown, CT
Listen online at wesufm.org
Wednesday at noon
WNHH-LP 103.5 FM Listen online at The New Haven Independent
Friday at 12:00 noon (18:00 Copenhagen) RadioFolk.dk
Listen online at www.radiofolk.dk
Saturday at 8:00 AM (2:00 PM local time, 1 PM GMT)
RCFM
Mérida, Spain
Listen online at rcfm.es
Tuesday at 6:00 PM (local time, France)
Radio Pacoul
Listen online
---
Also listen to Cliff's (non-RootsWorld) live broadcast.
Thursdays at 7:00 AM
on WPKN FM Bridgeport, CT on 89.5 FM
Find out more
---
Join us on Facebook (of course!)
Get on our e-mail list of news and reviews of global music
Support RootsWorld!
(We depend on voluntary contributions from readers and listeners!)
---
What's Coming Up?
Plan ahead

The week of August 22, 2016
The 205th edition of RootsWorld Radio will feature new American vocal music rooted in Indonesian classical traditions, composed by Baird Hersey and performed by the combined vocal and instrumental groups Prana and Nexus. We'll also feature some traditional and popular music for voices, gongs and chimes from Sunda and Sumatra. We'll feature a collaboration by Norwegian producer and Palestinian music advocate Erik Hillestad, the ensemble of the Edward Said National Conservatory of Music in Ramallah, and the Gaza Youth Choir. Other performances will include the ensemble Sabreen from East Jerusalem, and a piece by Lebanese jazz musician Rabih Abou Khalil and his band with Sonny Fortune, Glen Moore, Ramesh Shotam and Nabil Khiat. And we'll round it out with new music from Denmark by the quintet Mallebrok.

The week of August 15th, 2016
This weeks program is a map-hopper, from pop music in Greece to folk music in Mali and Canada, some Australian Gothic, electronica in Brazil, Ladino music from Chicago, and art music from Kurdistan. Artists include Bush Gothic, Ten Strings and a Goat Skin, Hawniyaz ensemble, Vieux Kante, Fifth House Ensemble & Baldino, Bossacucanova w/ Chris Delanno, and Stathis Kayviotis & Kristi Stassinapoulou. Hear some past programs in the archive.

If you know of a radio station in your area that should be broadcasting RootsWorld Radio, please pass the info on to them? Nothing is more effective that an enthusiastic listener's recommendation!
---
What's New in RootsWorld?
Read More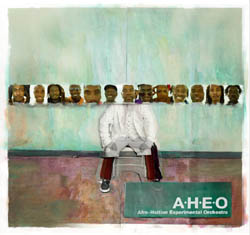 Afro-Haitian Experimental Orchestra
AHEO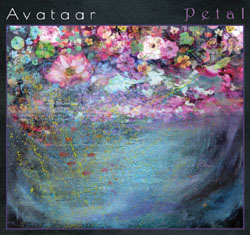 Avataar
Petalo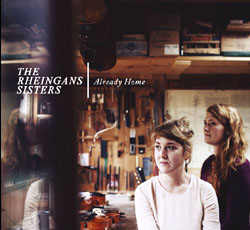 The Rheingans Sisters
Already Home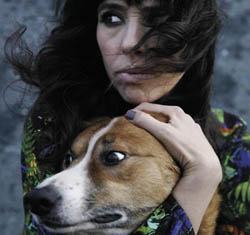 9Bach
Anian

Mahsa Vahdat
The sun will rise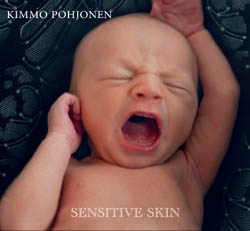 Kimmo Pohjonen
Sensitive Skin
Support RootsWorld Radio
Your small, monthly contribution is the only thing that keeps us on the radio around the world. Please consider a monthly subscription of $3.00, $6.00 or $10.00, or join Music of the Month for 20.00 and get great music in the mail, every month.
Or make a one time contribution in any amount you choose, from 5.00 to 500.00
---